These are two great examples of how you can bobber. This first is a Yamaha XS650. No front fender, short rear fender, wrapped exhaust pipes, simple paint with short and tight handlebars. Most times you see the foot controls mounted in front of the engine. This time the foot controls are mounted behind the controls. This bobber is simple and clean.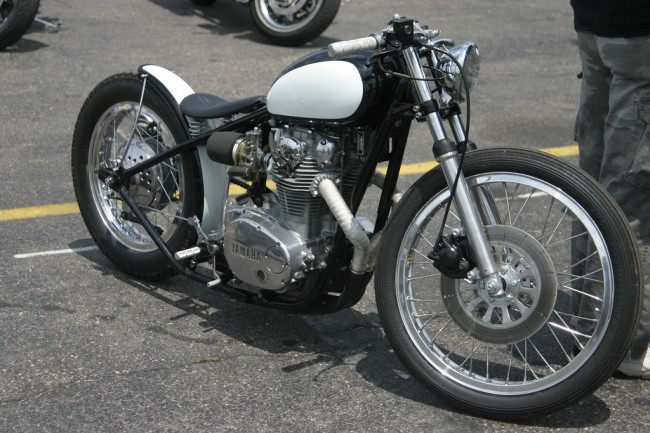 So a little while ago I talked about the Yamaha XS650 Bobber Motorcycle and I saw this little gem of a bike today while looking around on net. Below is a Harley Davidson Shovel Head Bobber Motorcycle.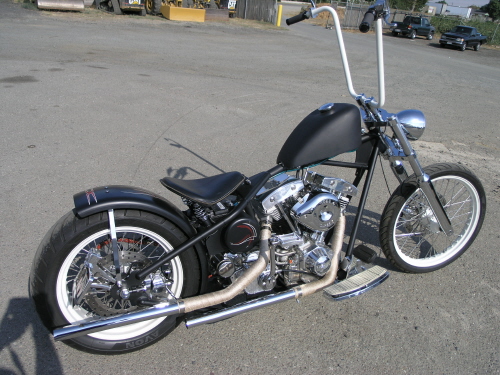 I like that they kept the floor boards and wrapped the pipes and replaces the stock Harley Davidson Iron Head Bobber Motorcycle seat with a Bobber style seat. The ape hanger bars are a little extreme for me but if that floats your boat then by all means jump on it. I like the flat black paint with the white powder coated rims with leaving the spokes stainless steel. Overall I give this Harley Davidson Iron Head Bobber Motorcycle a 4.5 out of 5 on my drool factor.
Related posts: