This is a great Yamaha XS650 lime green bobber motorcycle. So lets start out on this bobber motorcycle from the front to the back. The springer front end in chrome is nice. I like the black frame, I cannot tell if it is flat black but I love flat black paint. The handlebars are pretty cool looking, I am not sure if this motorcycle has a suicide shifter on it or not. I like the peanut tank with the small amount of accent piping on it as well as the fender. I think there is just the right amount of chrome on this motorcycle. The tractor motorcycle seat looks awesome, the stitching looks really cool.
Overall I would rate this bobber motorcycle a 4 out of 5. There is no mirror to speak of and no right side light so this bike gets a ding on safety for me. Overall if it has those two things I would give it a 5.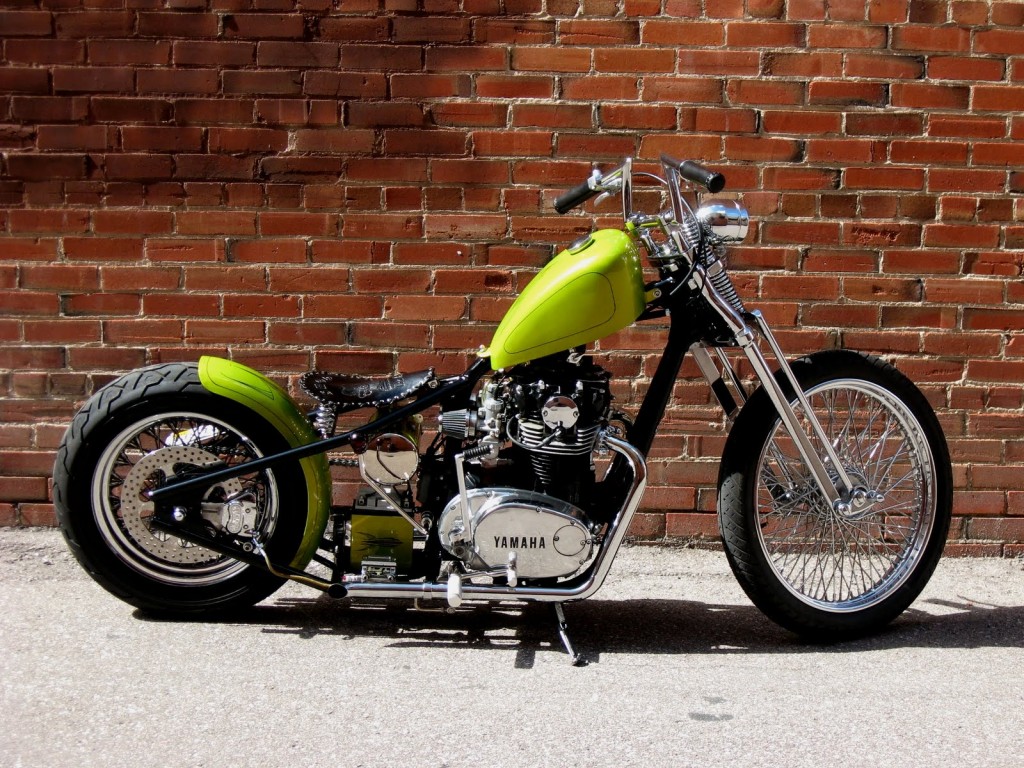 Photo credit. Submit your bobber motorcycle.
Related posts: