This is a nice 2001 Yamaha V Star 650 bobber motorcycle. This bobber motorcycle is in great condition as we can all see. What I am impressed with is that it has almost 50,000 miles on this 650 motorcycle. This V Star XS650 was turned into a bobber style motorcycle with a new drag handle bar, new chrome turn signal grips, new back brake light/license frame, new risers, new black vinyl solo seat with 2″ coil springs, new black paint on gas tank, new black paint on center console, custom rear fender, exhaust pipe is wrapped, and new drag pipe exhaust baffles. So WOW it has everything.
I love the white wall tires. I love the mirrors and the rear lights on both sides. I love the solo seat and the drag bars. I think the wrap on the exhaust is great.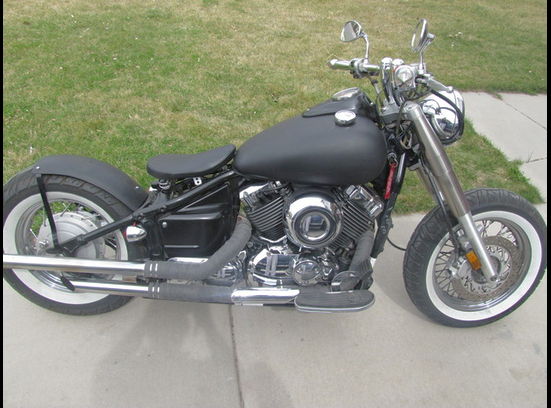 I think that the turn signals that have been incorporated into the handlebars are awesome. I love safety as that is what I care about.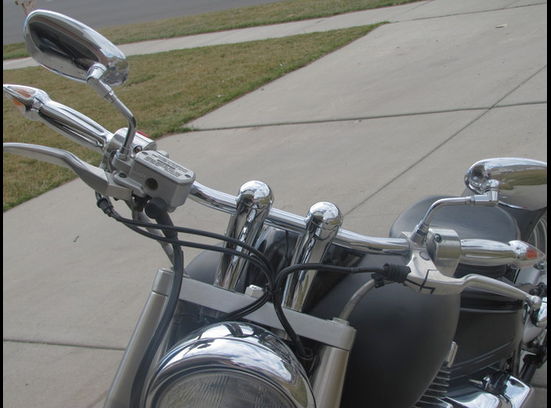 This Yamaha V Star XS650 bobber motorcycle has everything so it gets a perfect 5 out of 5. Let me know what you think and check out the photos below as well. This bobber will also be featured on the top 10 bobber motorcycles.
Related posts: