So today I was think about what sets off a bobber motorcycle the most – the paint job. There are many painters and powder coating companies in our current economy that need work, so many have cut their rates. This means that painting a motorcycle just got cheaper.
Below I have listed 4 bobber motorcycles that I want to talk about.
This bobber motorcycle has a very cool looking motorcycle fuel tank. It almost looks like a coffin but has some very thick pin-striping and I think that this bobber paint job is nice.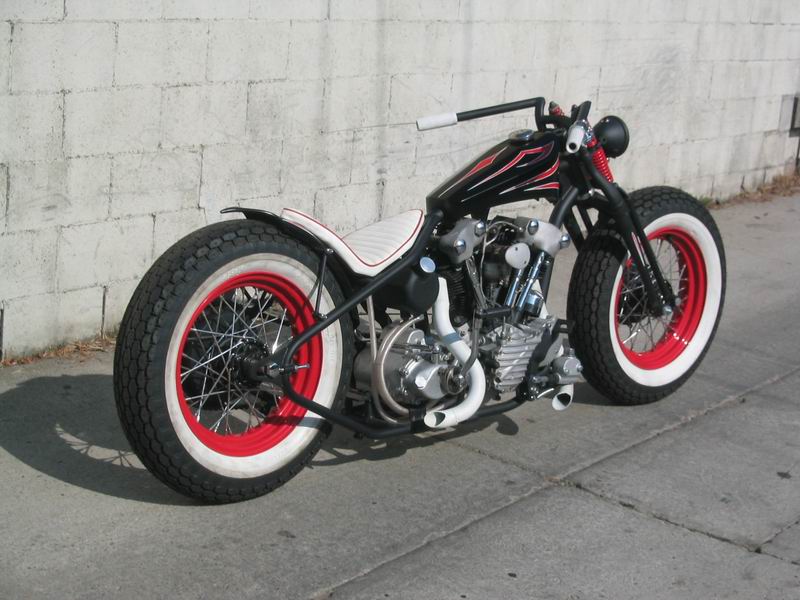 Whoever painted this bobber peanut motorcycle tank flat black did a good job. I like the Triumph motorcycle logo on the tank and this is a classic Triumph motorcycle. The wheels have a great powder coating job done. The frame likes like a gloss black. I think the inside of the bobber custom pipes has a unique look that I wish I knew how it was made. Overall I would ride this bobber motorcycle.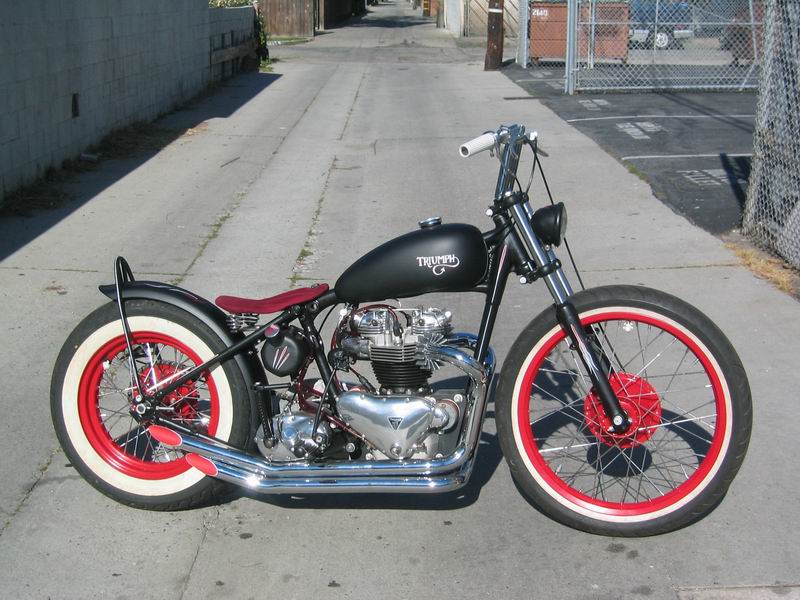 Not sure who made this bobber motorcycle but when you look at it I think it has a great painted front fender, tank, and rear motorcycle fender. The black and the gold on the old retro bobber motorcycle engine sets it off.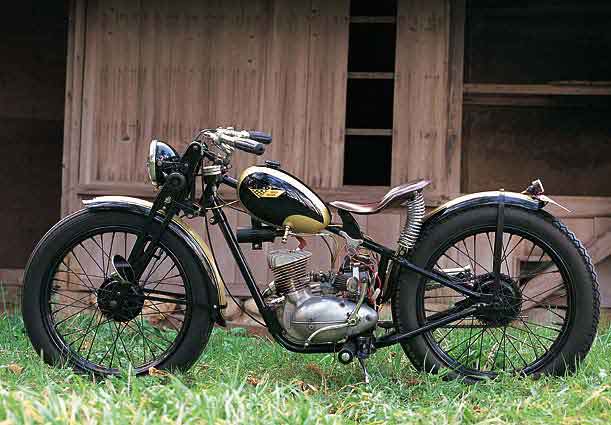 This Yamaha bobber motorcycle has a great look. The only paint that is custom looks to be on the peanut tank and the rear fender. It looks like a bit of gold pin-striping on this tank. Overall this Yamaha Bobber has a great look, I wish they would have done something with the wheels rims.