Motorcycle exhausts are like a woman, some a skinny and long, others are fat and some are graceful and should be polished and kept clean. Below are some images of bobber motorcycle exhaust that I want to talk about.
This looks like a Harley-Davidson Sportster that has been turned into a Harley-Davidson Sportster Bobber. Now I think that the pipes are clean, they fit the overall tone of the bobber motorcycle. The holes cut into the covers to protect your leg are nice and add an understated touch.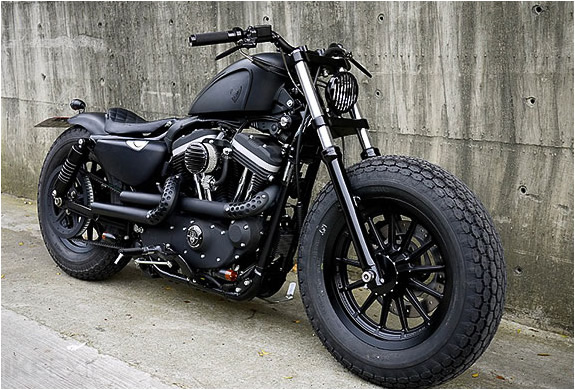 Here we have a BMW Military Bobber motorcycle. The reason my eye was pulled to this bobber is that it is old school looking, has that signature BMW motorcycle engine and it just looks cool. When I look at the pipe for it I must say I am taken aback by pipe. The motorcycle pip e looks as though it was cut and chopped off of some old car. I like it just cause it looks old.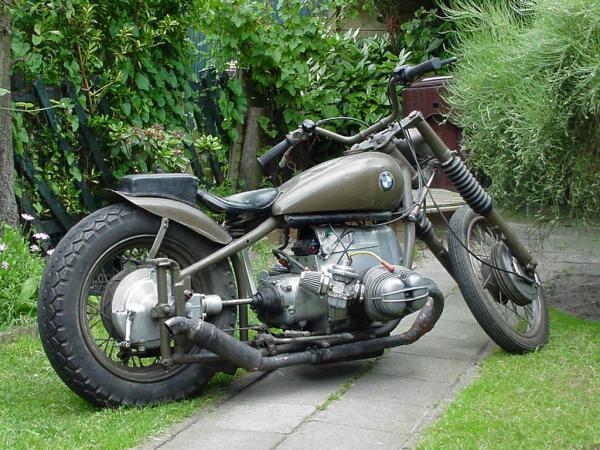 Not really sure what type of motorcycle we have going on here but it is a soft tail bobber motorcycle that has been exposed to show the shock. The motorcycle pipes have been cut and wrapped and I would call them Bobber Motocycle Pipes.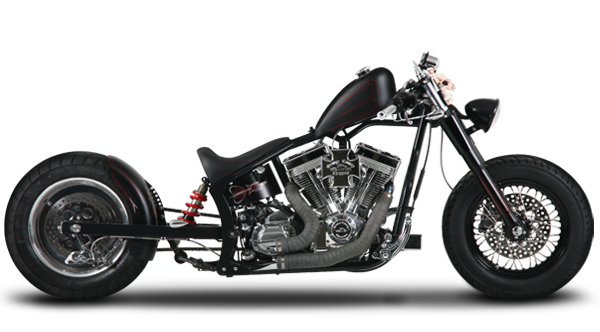 For the last bobber motorcycle we have what looks like a Japanese Bobber Motorcycle that has had the motorcycle exhaust pipes cut and wrapped bobber style.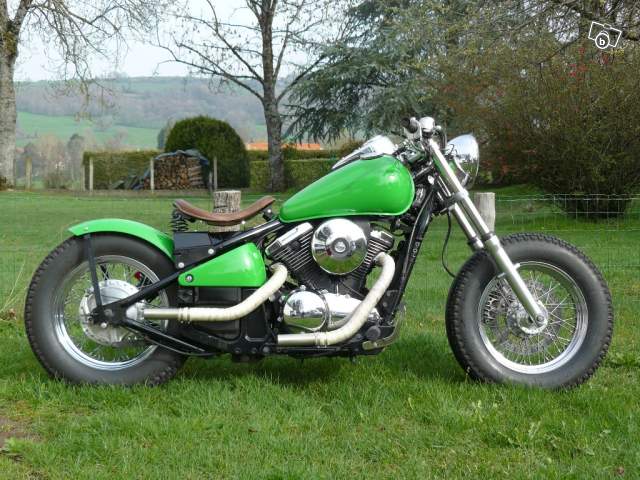 The biggest thing that you can do with your bobber motorcycle exhaust is make it your own. Keep your own bobber your style, your bobber motorcycle is a personal representation of yourself and I want one that is wicked flat black with short pipes that are black wrapped and point down to the ground for added loudness.