So I was looking into motorcycle seats for the future bobber motorcycle I will own. I think that with a Bobber Motorcycle seat you need to have a comfortable seat. Below I have listed a few motorcycle saddle seats below that I have found that I like. So with this sweet little bobber motorcycle below let me say I like the simple black spring leather seat. It is simple and easy, I think that this is basic and you cannot get more basic then this.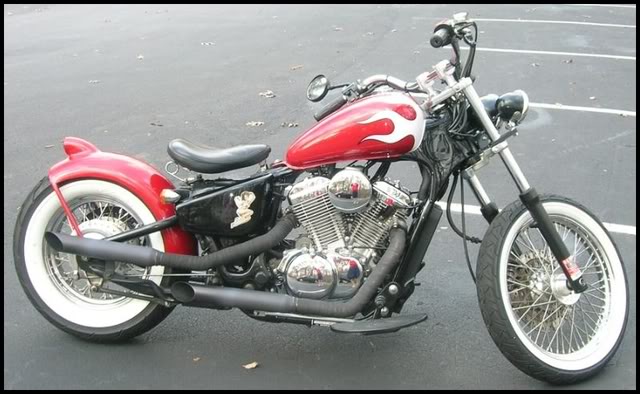 This brown leather Metal Mulisha inspired spring seat looks great. Most brown leather motorcycle seats do not make me want to buy them. This bobber motorcycle saddle seat is impressive for the leather work that made this look. I also love the bobber motorcycle wrapped pipes.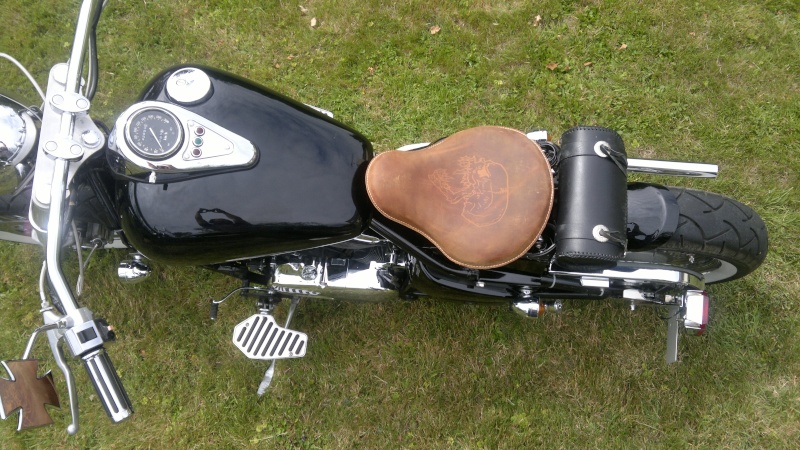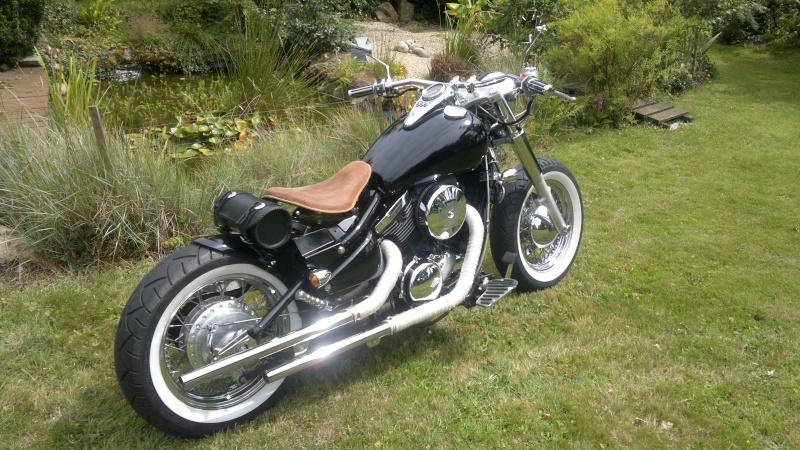 This is a simple white bobber motorcycle seat that scares the crap out of me. I never like white, it is so easy to scuff and turn any other color. I never wear white pants and I think that white seats are dangerous.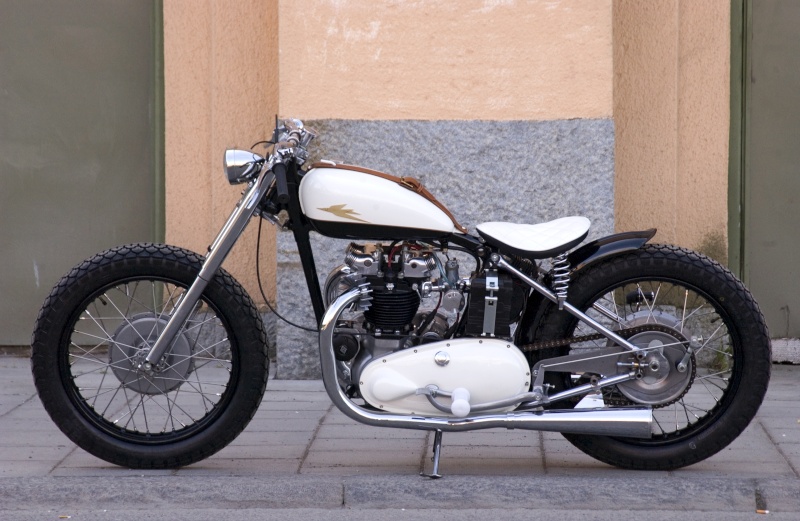 Talk about one old school bobber, the only thing missing on this bike is me in the picture. I love the look of this bobber, I even love the bobber seat. I know I am not a brown leather motorcycle seat fan but this is a great looking motorcycle and I want it. I hope my wife reads this. I love the bobbers pipes here on this motorcycle below.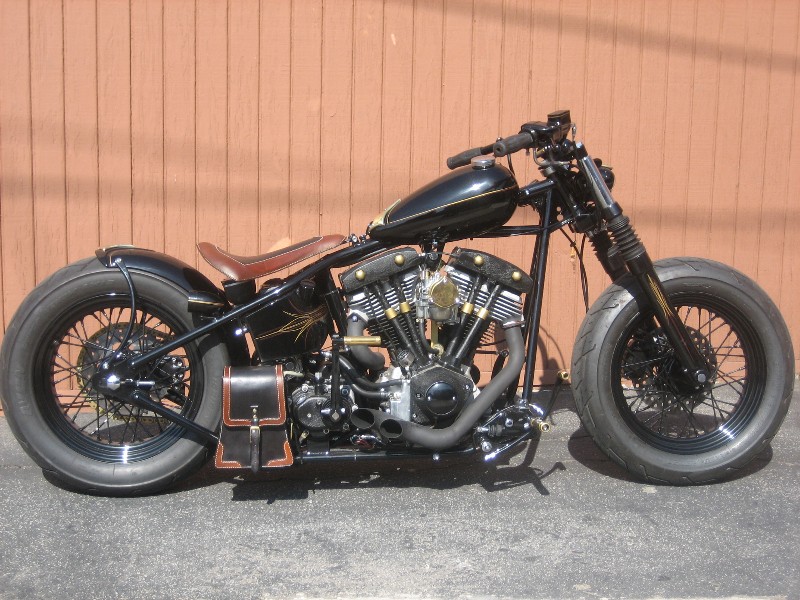 Related posts: